New paper tackles the need of a clear conceptualisation for the circular economy of water
Words carry vast importance. It shapes the world we live in by giving meaning to objects and ideas. In doing so, it diminishes distances, articulate important messages, teach lessons, and transforms concepts into reality.
A consistent terminology and clear conceptualization of the water circular economy can help decision-makers, scientists, and professionals. By using the correct words, it's easier to develop a shared understanding of problems and solutions – while exploiting new opportunities in sustainable water management.
"Understanding the circular economy of water and its implications is of crucial importance for the water sector, "says Dr. Stefania Munaretto. She is one of the authors of a new paper published at the Circular Economy and Sustainability, called Circular Economy of Water: Definition, Strategies and Challenges.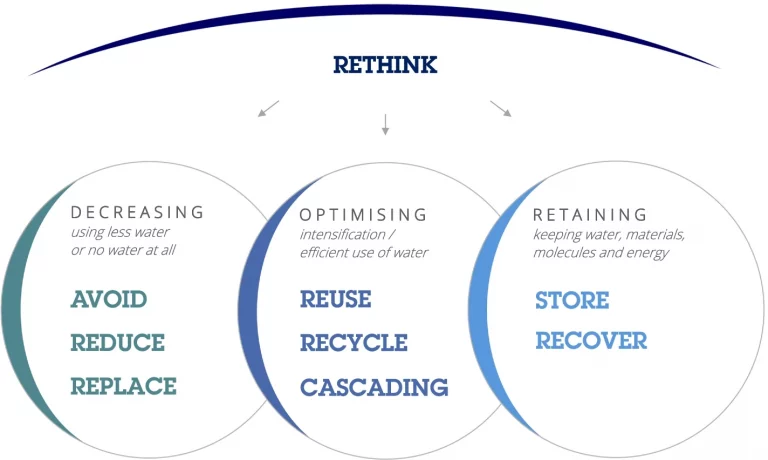 The circular economy has been gaining momentum with a new European action plan starting to be implemented this year. Water is a unique asset and can play a central role on the circular economy. It is a resource, a product and service with no other equivalents in the economic system. Water is also fundamental to human wellbeing and health and play fundamental role in almost all industries.
"During my previous study of the circular economy, I always felt that water needed to be considered as something unique and different", says Dr. Piero Morseletto, the lead author of the paper. He continues: "I had the impression that circular economy strategies needed to be defined/reshaped to reflect the characteristics of water. Furthermore, a robust definition of the circular economy of water was somehow missing. The article was a unique occasion to work on these issues and exchange views with the water sector."
The paper defines the water circular economy as an economic framework for reducing, preserving, and optimising the use of water through waste avoidance, efficient utilisation and quality retention while ensuring environmental protection and conservation.
It illustrates nine strategies: Rethink, Avoid, Reduce, Replace, Reuse, Recycle, Cascade, Store and Recover, and reflects on normative, governance and implementation challenges that need to be addressed, to facilitate the transition to a comprehensive water circular economy.
By defining strategies, the authors help to bridge the gap and improve water management and the implementation of future circular economy activities. "A shared understanding of the circular economy of water and its strategies reduces misunderstandings and facilitates collaboration between policy makers, professionals and scientists working on circular solutions, thereby bringing us one step closer to a sustainable society", concludes Caro Mooren, a co-author of the paper.