Rethinking what we consider waste could help water treatment plants unlock a range of new sustainable solutions for society – like using purified toilet paper to build greener roads.
Municipal sewage is not at the top of most authorities' minds in terms of high-value raw materials, but that might change if more treatment plants started transforming wastewater into something of higher value – like sustainable construction materials.
"Sewage water contains a high amount of suspended solids and up to 70% of this material consists of cellulose fibres originating from the use of toilet paper," said Professor Francesco Fatone a water cycle expert from the Polytechnic University of Marche in Italy. "The recovered cellulose can be reused in construction materials or for downstream blending with bioplastics."
Some wastewater treatment plants (WWTPs) have the technology that safely treats this cellulose until it is safe to use, which allows the reclaimed material to then be processed into a new sustainable resource – one that Prof. Fatone says can also be used in road construction or for building things like benches, fences or decking.
And cellulose from toilet paper is just one of the available materials that can be reclaimed from wastewater. WWTPs can generate everything from biogas to biochemicals and biobased fertilisers; the problem is that not all WWTPs are utilising a circular approach.
"WWTPs are currently the last step of a linear water system," said Prof. Fatone. "If we want to introduce the concept of circularity in the water management process, we must intervene in the WWTPs and transform them in Water Resource Recovery Facilities (WRRFs)."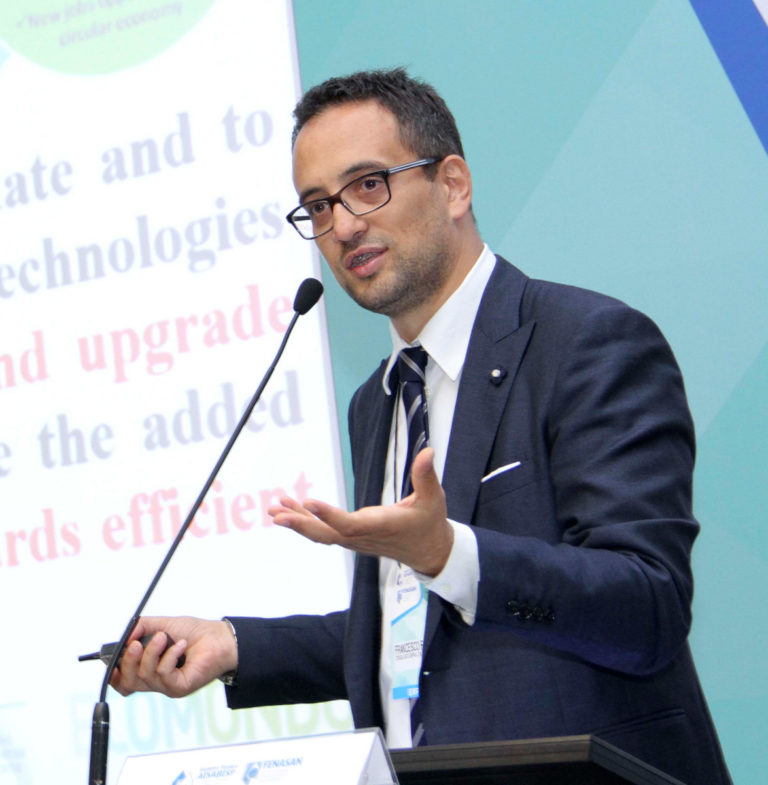 But upgrading existing WWTPs to WRRFs requires money and that can depend on authorities to rethink how water flows through society.
Prof. Fatone is the coordinator of SMART-Plant project, which has demonstrated different WRRF technologies across Europe, including all the solutions mentioned above, to showcase the untapped potential of reclaimed materials. They have also used their results to advise policy makers on how to best scale up the circular economy of water.
"The technologies are ready," said Prof. Fatone. "The main barriers are legislative."
Reclaimed wastewater materials often encounter strict regulations when trying to enter the market. They can get grouped as conventional waste and must therefore meet complicated criteria to be allowed to compete with linear products, which can translate into extra costs for businesses and prevent some sustainable alternatives from becoming profitable.
SMART-Plant researchers hope their demonstration sites will convince policymakers across Europe to harmonise wastewater rules for a circular economy, which could reduce costs and carbon footprints, while allowing a range of new sustainable materials to overcome regulatory barriers and flow onto the market.
"Recovered resources materials, such as cellulose, are ready to be safely reused and commercialised," said Prof. Fatone, adding that decision makers' interest is growing because they have begun to realise that "each recovered resource has its own value."