New technologies have laid down the foundations for a circular economy of water by tapping into an unexploited reserve of sustainable raw materials.
Society has evolved to extract water from limited resources, but the increasing cost of treating these diminishing supplies has started to turn the tide on this linear mindset.
"Water utility companies pay huge expenses in managing and [disposing of] waste so they see the circular economy as a way to save money," said Charles-Xavier Sockeel, a sustainable business engineer at Strane Innovation, a start-up studio in France.
By the middle of this century, the circular economy could reduce the consumption of water from primary resources by 53%, but before utility companies invest in the solutions to achieve this they need to know they are profitable – and that's where start-ups come in.
"We see a symbiosis between the water sector and other industrial sectors," said Sockeel, adding that Strane Innovation is working to commercialize the transformation of wastewater into products for other markets, like building materials or fertilizers.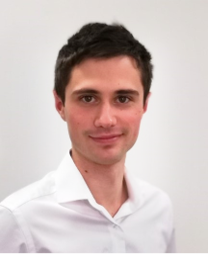 To make this happen the start-up specialists teamed up with NextGen, an EU-funded project that brought together 30 different organizations to demonstrate technological solutions for the circular economy of water.
Sockeel's role is to analyze NextGen's tried and tested technologies to see where best they could be scaled up. One promising example is a portable wastewater mining unit in Greece, which was successfully trialled in Athens where it extracted sewage before cleaning and reusing wastewater to irrigate a public park. The unit also has a rapid composting process that turned any leftover plant materials into fertilizers.
Sockeel is now working on a business model to commercialize the circular technology by exploring where else the Greek mining unit could be successful. "The first step is to map where else we have a similar sewer network," he said.
Once Strane Innovation identifies a market for NextGen's technologies they begin a feasibility study and develop a business plan. Unfortunately, Sockeel has noticed a common challenge in scaling up these solutions – regulation.
"It's still one of biggest barriers in Europe," he said, adding that EU member states often have incompatible, time-consuming, and costly paperwork to determine if reused water or harvested materials are safe to be reintroduced back into the market.
Some relief could come from the European Commission with the EU executive considering rules that could make it easier to reuse treated water and reclaimed byproducts, as part of its Circular Economy Action Plan – but any regulatory change is still several years away.
The sooner a more harmonized regulatory playing field exists the better, Sockeel says, but he still believes there are profits to be made in the meantime – adding that commercializing these solutions is more a question of 'when', rather than 'if'. "The circular economy in the water sector is already mainstream", he said.